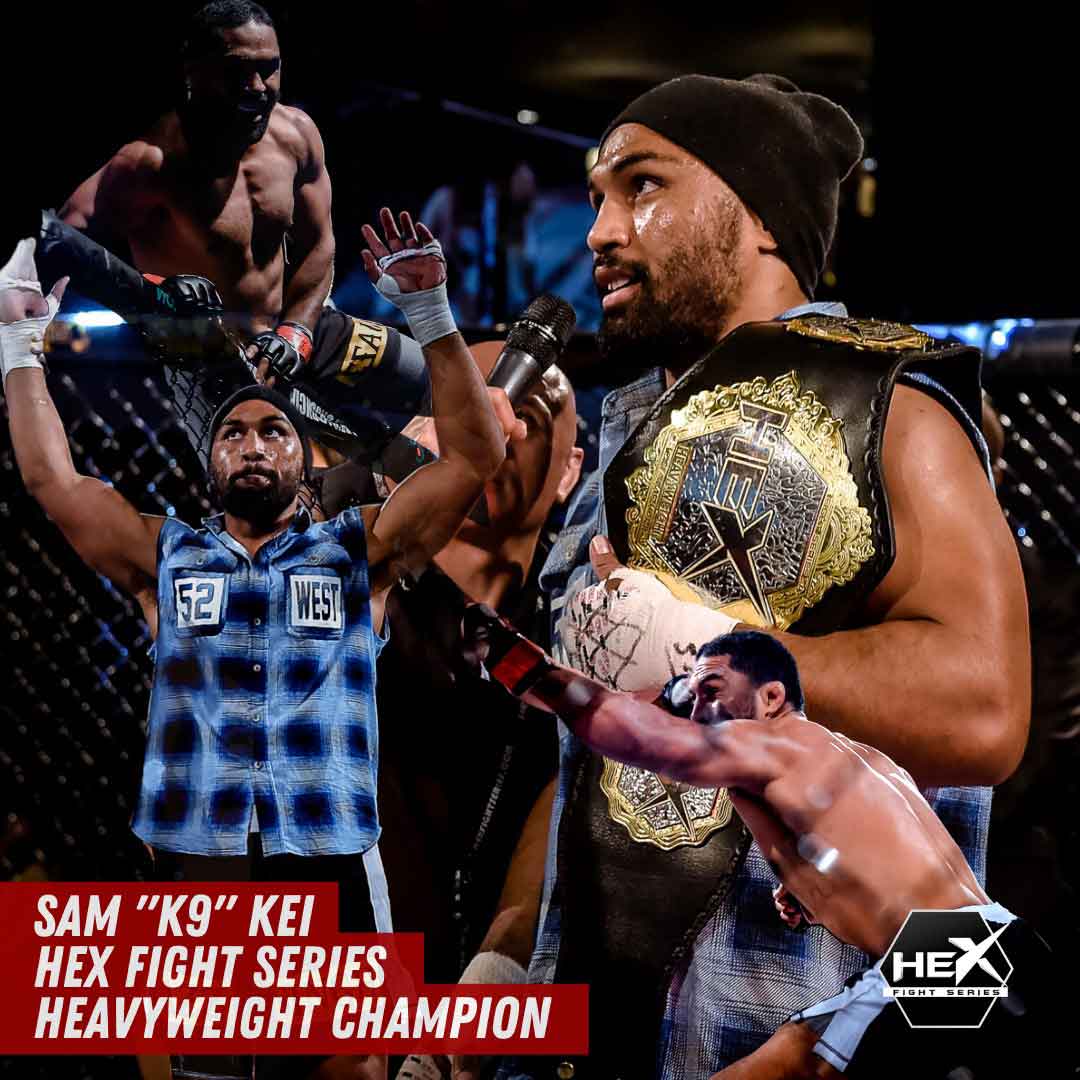 Congratulations Sam "K9" Kei on Your Recent Signing to PFL!
We are so proud to have yet another Hex Fight Series champion join the @pflmma roster for 2022! Sam 'K9' Kei will be bringing a wealth of experience to PFL, with this powerful heavyweight having achieved 4 of his wins via stoppage. Kei's most recent victory against Ricky Biechun earnt him the Hex Fight Series Heavyweight Champion title and will now be looking to take his experience across to the PFL arena!
Thank you for being such a humble champion and from the team at Hex Fight Series, we wish you the best of luck in your PFL Journey!