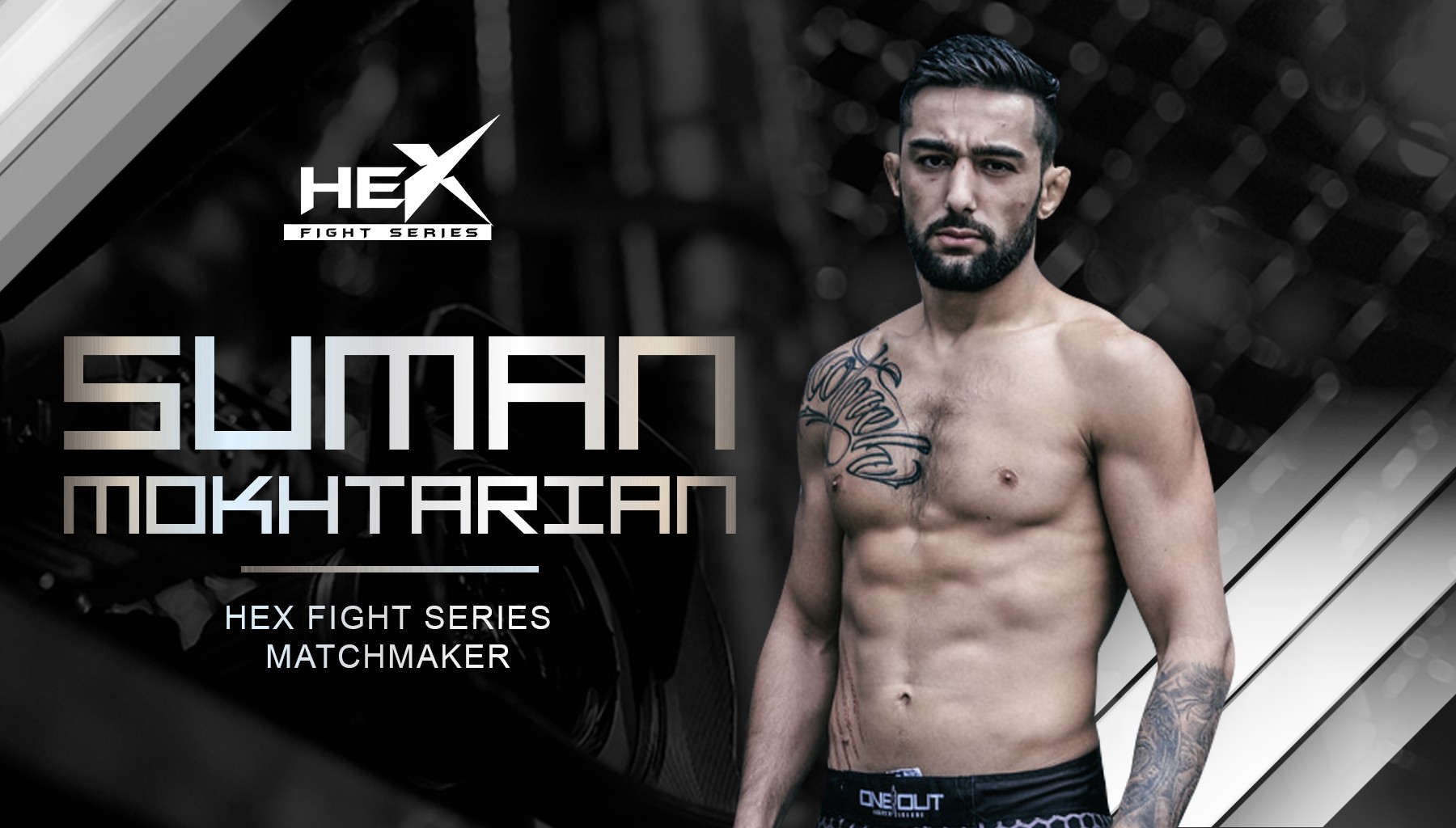 HEX Fight Series is proud to announce an exciting new addition to their growing team, with the hiring of Suman Mokhtarian as National Manager of Talent Relations.
As a fresh face to the UFC roster, Mokhtarian's history has seen a strong connection to HEX since its inception in late 2015, competing on multiple cards himself, while coaching and managing multiple HEX regulars, and pulling off two submission finishes that went viral worldwide.
Mokhtarian will work alongside CEO Trent James, in serving as the official Matchmaker for HEX Fight Series, developing athletes on the roster and scouting potential talent from around the world.
"It is a great honour and privilege to be working with HEX Fight Series and be formally appointed as the Matchmaker for Australia's Premier Mixed Martial Arts Promotion. The team at HEX have produced countless representatives from HEX to the UFC and our shared goal is to continue giving Australian MMA a world class stage to show their talents on."
Mokhtarian concluded, "Hex Fight Series was once the future, but after the teams hard work and dedication to the sport, HEX is now the present. I cannot wait to see where myself and the team can take this".
[embedyt] https://www.youtube.com/watch?v=JFh3AdR-oyk[/embedyt]
HEX General Manager, Jess Beatson, feels Mokhtarian will be a vital component to the future of the promotion. "We're very excited to formally have Suman on board. He has been a part of the family since day one, and more recently has had a great eye for show stopping match ups." She also noted, "We want to put on the fights that will grab people's attention, seeing great Aussie talent continue to get noticed at the highest level. Suman knows what works and what doesn't; he's been a fighter, a manager and a promoter, so his understanding of the fight game will be a huge asset to our growth."
With their 20th show set for December at Melbourne Pavilion, the HEX Team plan to finish off 2019 with a card that is one to remember. Tickets will be available soon for purchase from the HEX website.
If you would like to compete on HEX Fight Series, please contact Suman direct at suman@hexfightseries.com or register your details at https://hexfightseries.com/fighters-form/