Hex Fight Series & Path To Hex are proud to announce that Lockdown 2 will be broadcast on ESPN 2. ESPN is the leading multinational, multimedia sports entertainment brand that is broadcast in over 200 countries through its network.
At it's core, ESPN broadcast top tier sporting leagues including NFL, MLB, NBA, NHL, Australian Open, Wimbledon, US Open, The Masters, WNBA, FA Cup, Major League Soccer, NBL, MMA & Formula One amongst others.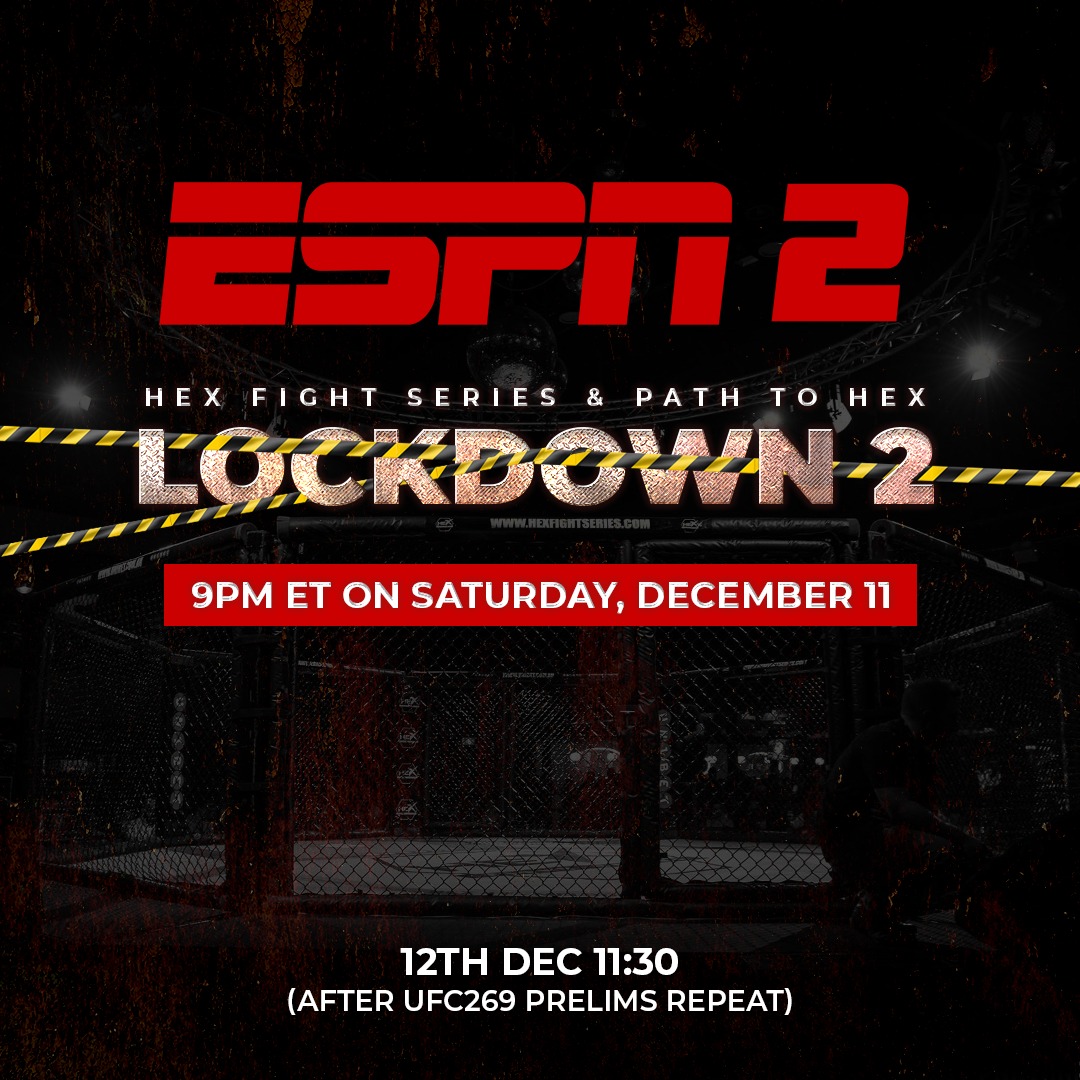 Promoter & Founder Charles Fernandez says that
"7 years ago we started this promotion with a vision to deliver the highest quality shows in the region to give local athletes a world stage on which to be recognised, and to our supporters the fights they demand. We're proud to be broadcast alongside some of the biggest sporting brands in the world on the largest sporting network, ESPN."
With a number of announcements to make in the first quarter of 2022, you can rest assured that the next show on Friday 18th of February will be just as big.