Hex Fight Series 21
Melbourne Pavilion, Flemington VIC
Friday 9th April, 2021
Hex Fight Series returns to Melbourne Pavilion on Friday 9th of April for Hex 21!
MMA fans have been eagerly awaiting the return of Australia's premier mixed martial arts promotion. Now finally, the wait is over, as Hex Fight Series returns with a stellar show which boasts a wide array of both home grown and international talent.
The much-anticipated HEX Fight Series 21 event will be headlined by not one, but two massive title bouts. With the undercard boasting a multitude of electrifying contests ranging across multiple weight classes, as Hex warriors from varying styles fly to Melbourne from every corner of the country to participate.
The Hex Fight Series Light Heavyweight Championship is up for grabs in the main event of the evening as UFC veteran, Rob Wilkinson takes on the dangerous Brazilian, Daniel Almeida.
In the co-main event, Hex fans will have to hold onto their seats when the giants collide, as the Hex Fight Series Heavyweight Championship is contested between Ricky Biechun and Samiuela Kei.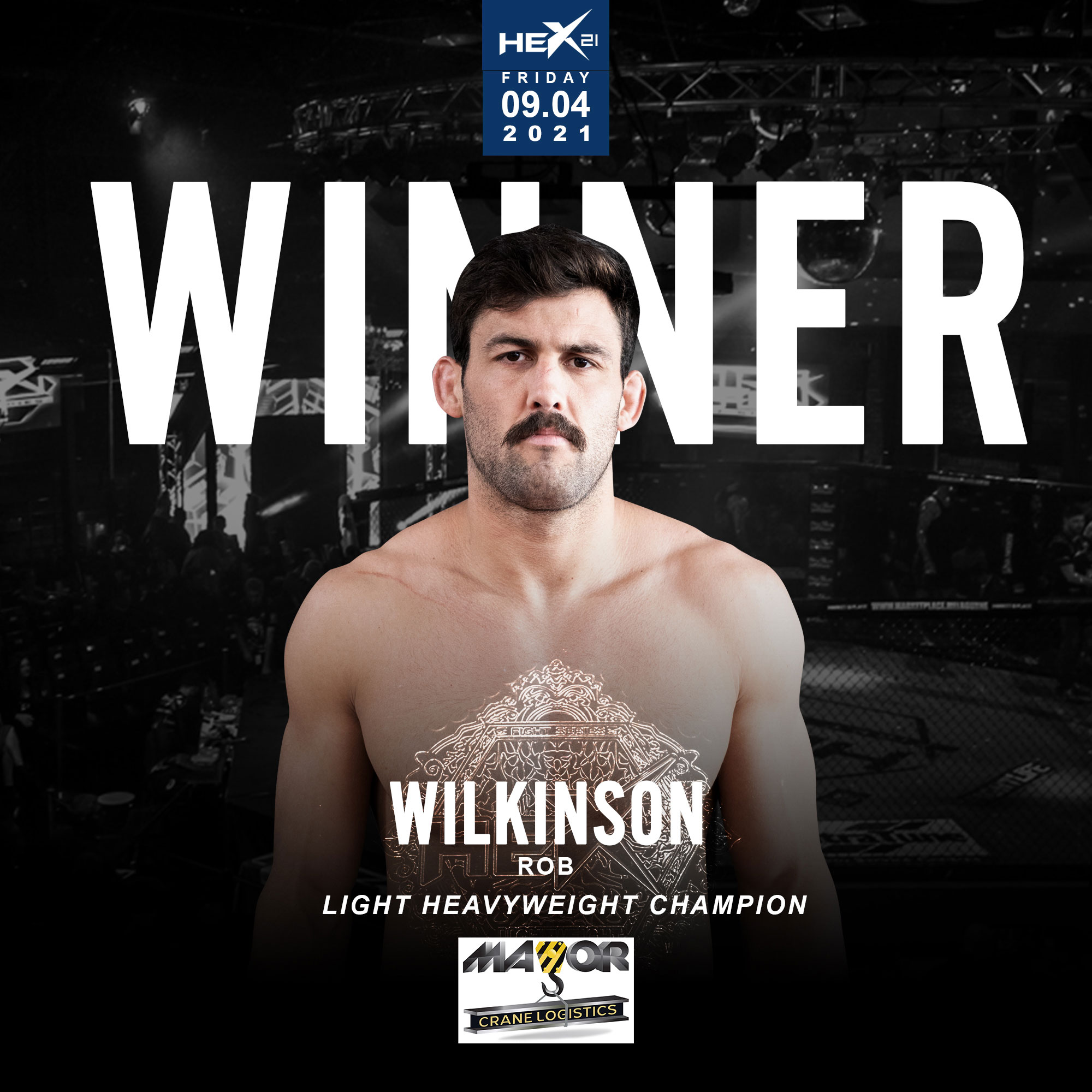 It's all over! Rob Wilkinson defeats Daniel Almeida and we have a brand new Hex Fight Series Light Heavyweight Champion. After a failed shot from Almeida, Wilkinson landed powerful ground n pound, knocking Almeida out cold at the 1 minute 22 second mark of the very 1st round.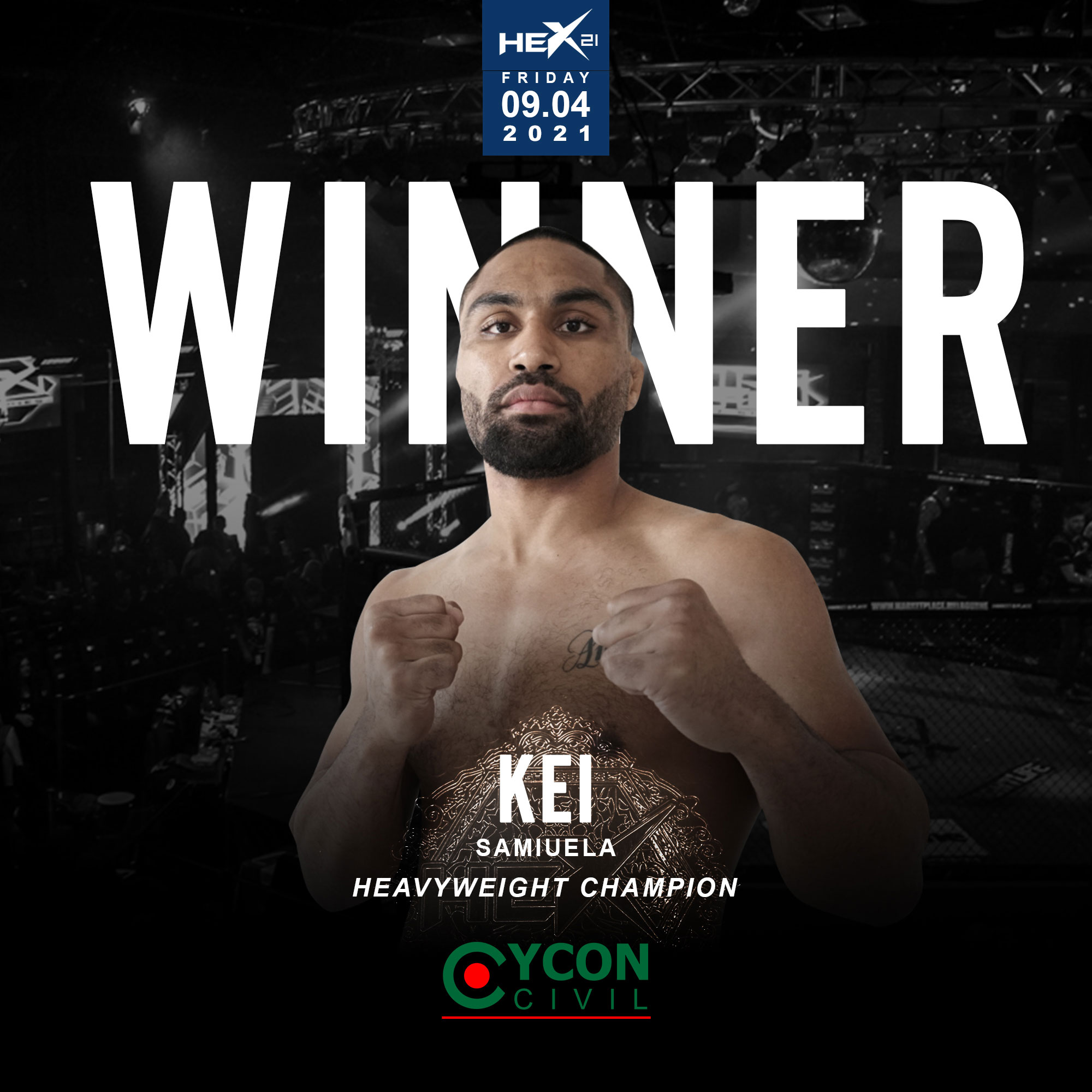 We have a new Hex Fight Series Heavyweight Champion! Samiuela Kei wins via devastating KO over Ricky Biechun. Kei scored the knockout with a thundering overhand right just 29 seconds into the very 1st round!
The fans have been treated to a very special night of action.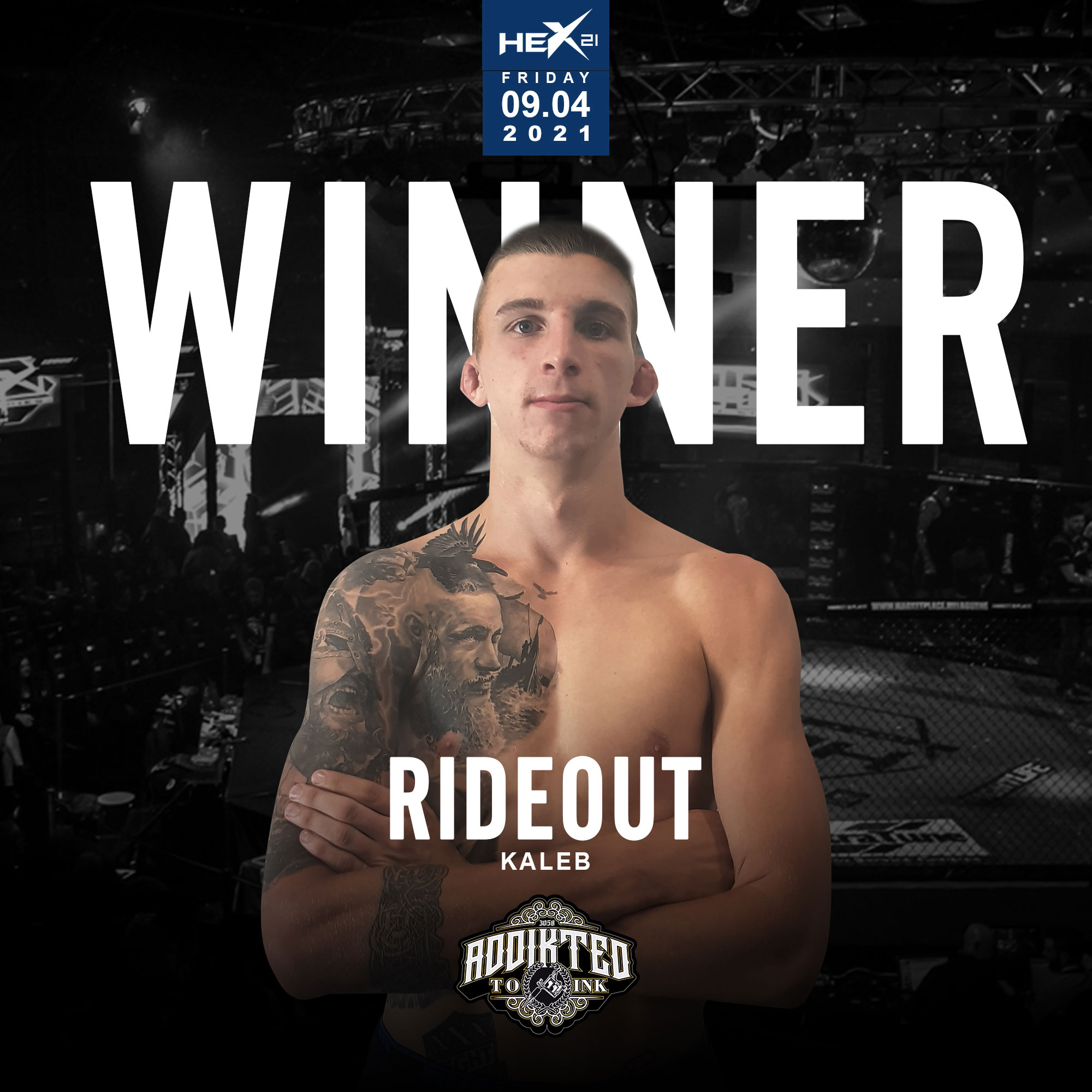 The crowd nearly blew the roof off the Hex arena!!! What. A. Fight. Kaleb Rideout defeats the hometown hero Thomas David in spectacular fashion via 2nd round KO. After a back and forth battle in the 2nd round, Rideout landed a vicious spinning elbow on David, sending him crashing to the canvas.
WOW!! What a Hex debut from Joseph Luciano! This one was over quickly as Luciano scored a massive slam on Dane Beeby early in the first round before finishing him with a Darce Choke shortly afterward.
The crowd is loving the action, it's very loud in the Hex arena tonight!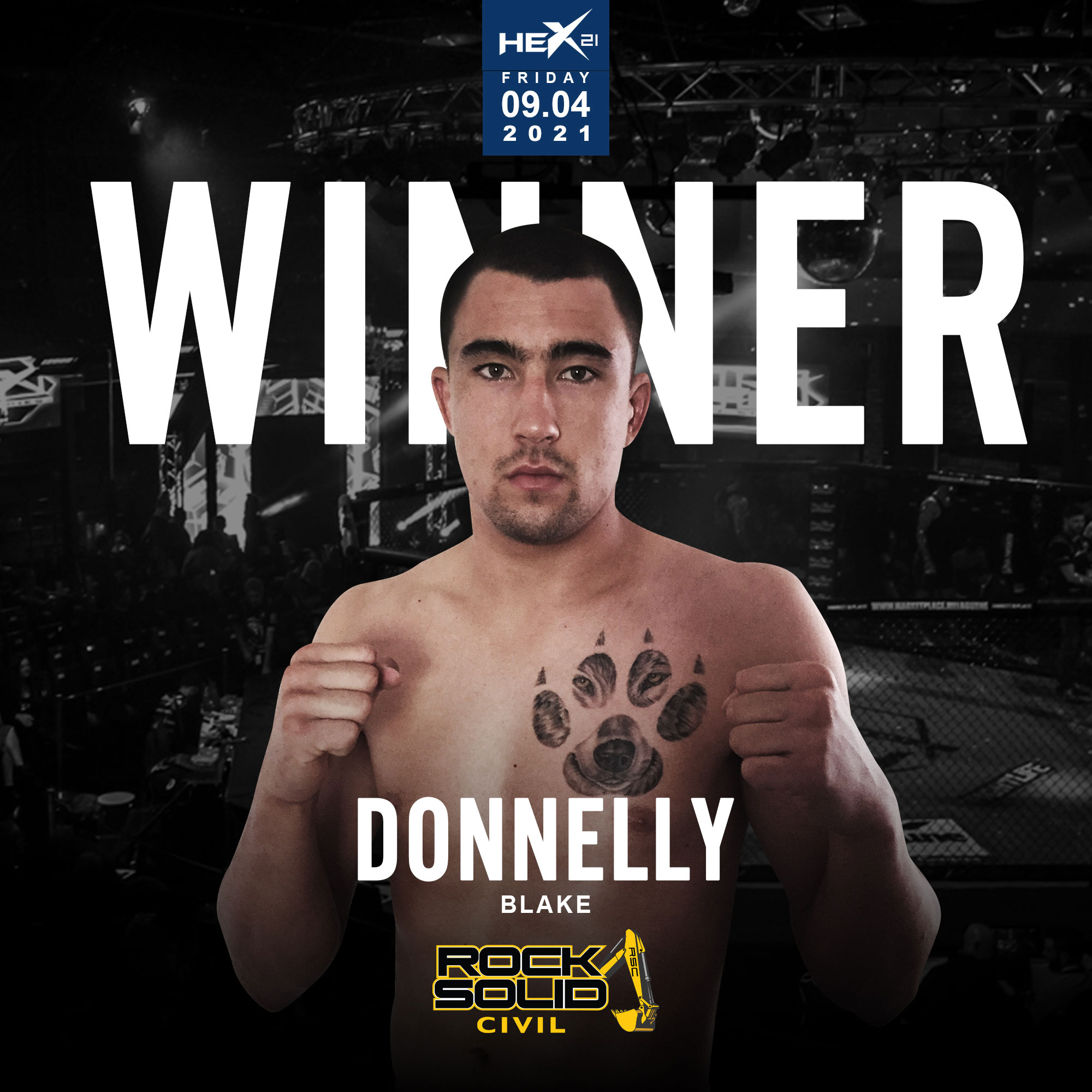 We're officially half way through an electrifying night of fights! As Blake Donnelly defeats Roy Armistead via unanimous decision. Donnelly's experience showed in this one, as he controlled the action, using his grappling advantage to cement the decision in the 3rd round.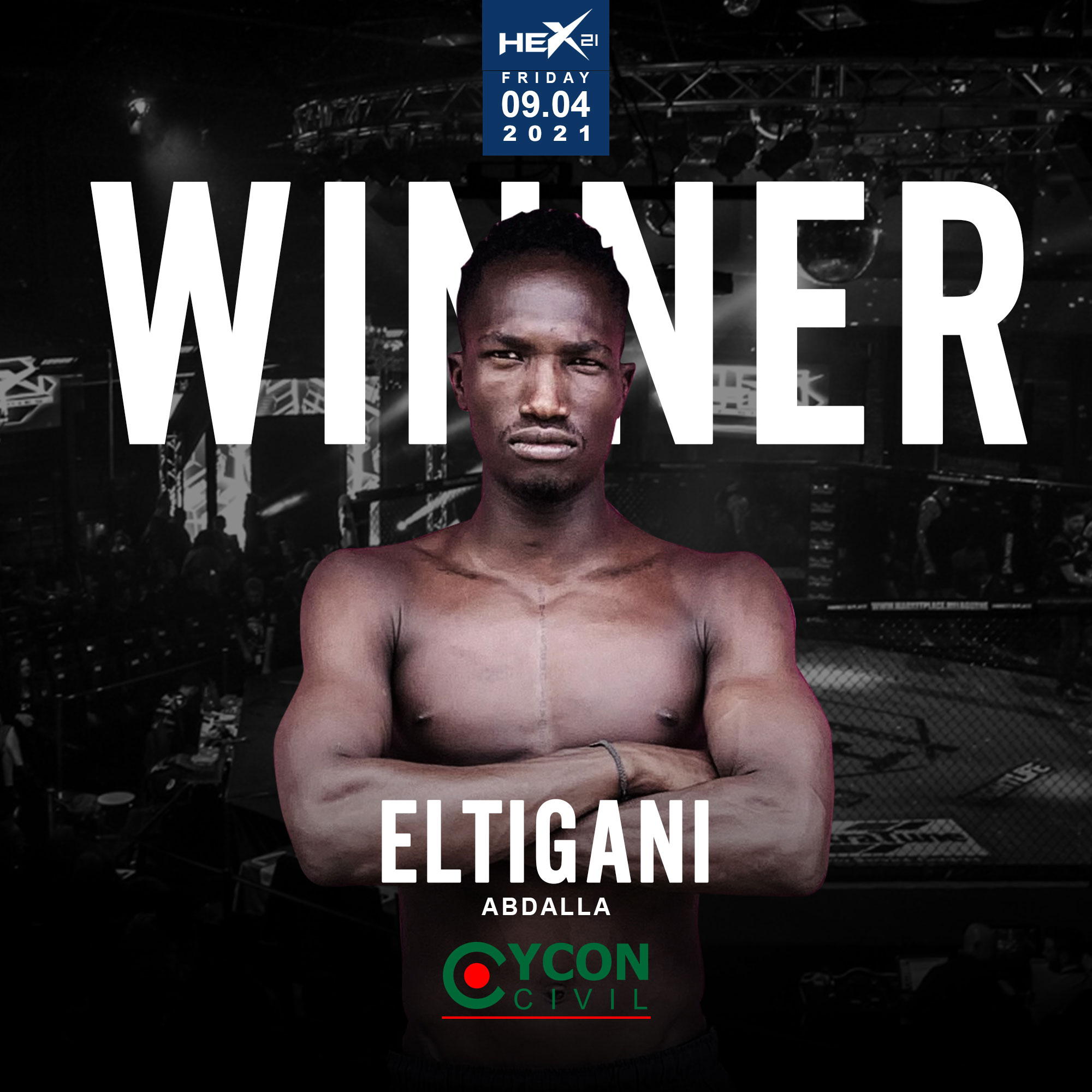 What. A. Debut. Abdalla Eltigani dominates Hex veteran Chris Wase to score a thrilling 1st round TKO victory in his Hex debut. After pressuring Wase with strikes, Eltigani scored a beautifully timed trip which landed Wase on the canvas with significant force. Shortly after, Eltigani landed some hard ground n pound and the referee jumped in to stop the contest.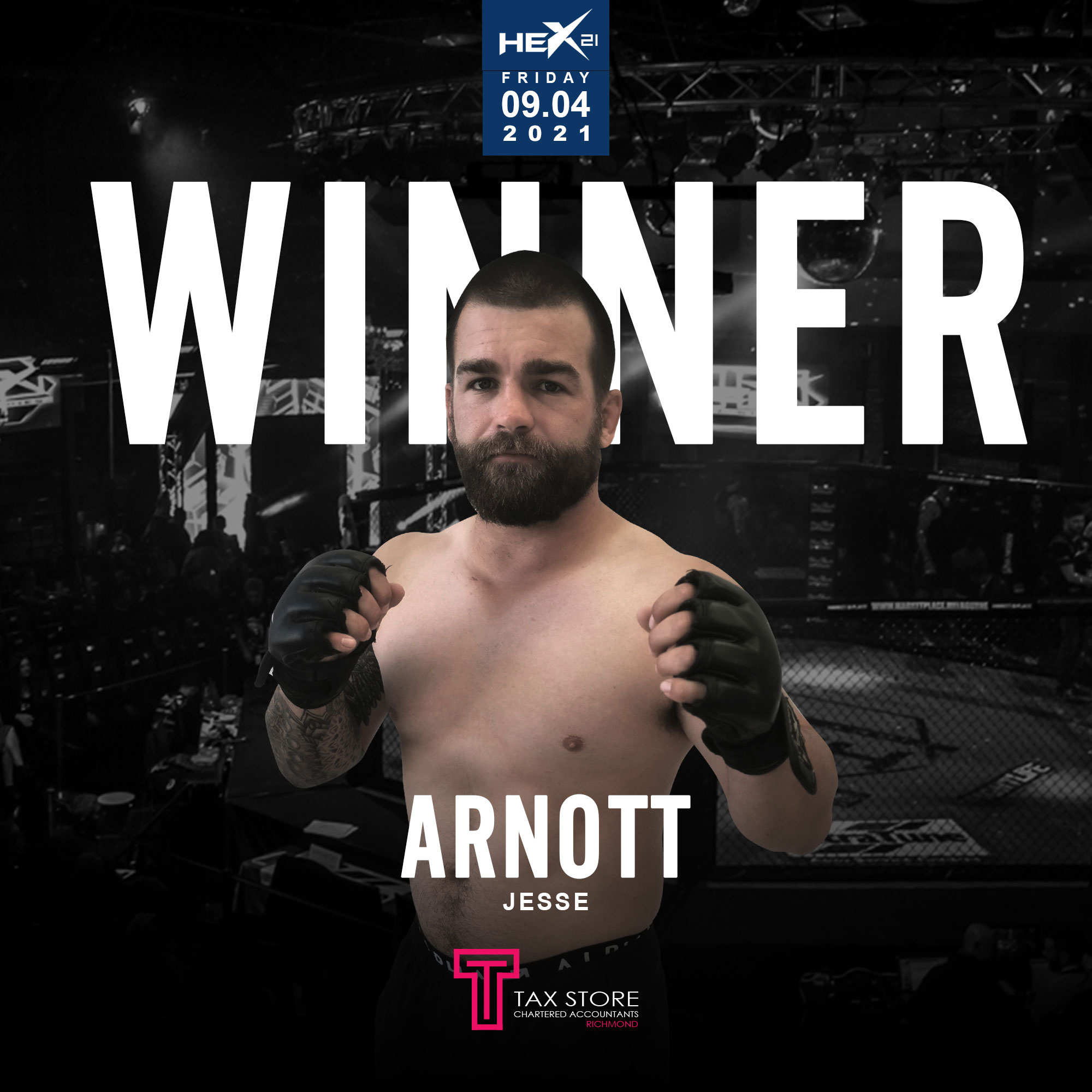 Our second bout of the evening is in the books as Jesse Arnott defeats Nick Edwards via unanimous decision. The first 2 rounds saw Arnott dominate with a relentless grappling onslaught, Nick Edwards fought back bravely in the 3rd and showed the heart of a warrior. However, it was not enough to steal the win.
Congrats to both men for putting on a memorable battle.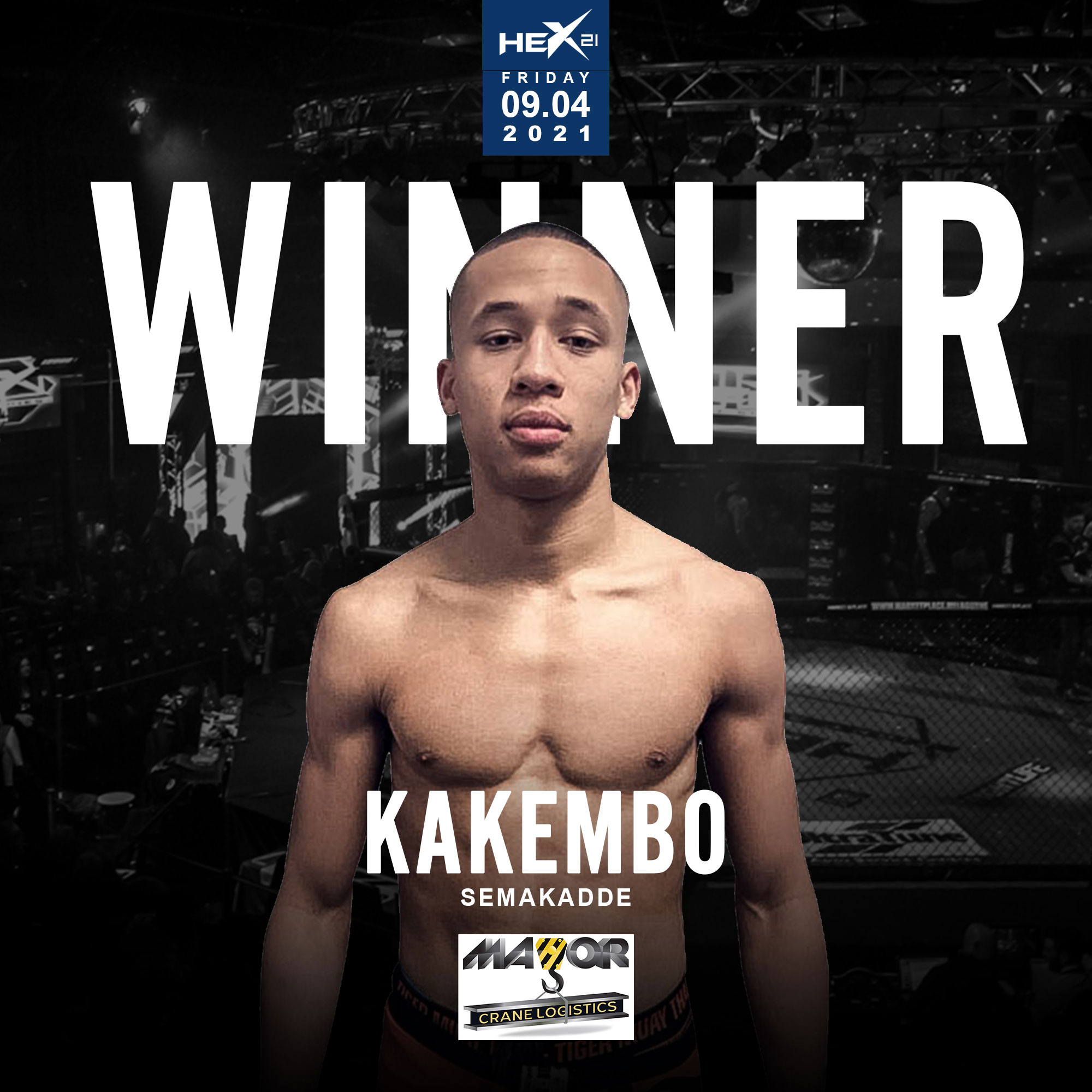 Domination! What a way to kick off a massive night of fights as Semakadde Kakembo dominates Daniel Molyneux. After achieving the takedown, Kakembo put on a showcase of impressive ground n pound before securing a rear naked choke and putting Molyneux to sleep.
This crowd is electric!