Hex Fight Series and
Path to Hex Lockdown Event
Friday 9th July, 2021
The challenges of Covid have presented itself once again with restrictions changing and an ongoing uncertainty which has forced us to make some difficult decisions but we remain positive and are confident in our ability to pull off Hex Lockdown 2021 on July 9.
With the travel requirements / restrictions still in place we have decided to host a joint show with Hex Fight Series and Path To Hex which will allow some of Australia's best amateurs to experience the big show as they transition into professionals. The main card of Hex Lockdown will be uncompromised and feature some of the best talent Australia has to offer.
Our amateur main event will see Bjorn Leitch defend his Path to HEX Featherweight Title against Nick Field. Both Melbourne locals and both solid strikers, this match up will have viewers waiting for a strong finish.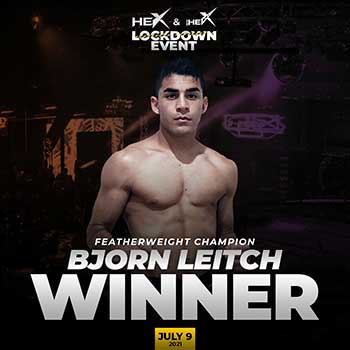 The current Featherweight Champion, Bjorn Leitch, entered the cage tonight to defend his belt against challenger Nick Field. Field had no intention of making it easy for Leitch as round 1 and 2 saw significant pressure from both fighters, keeping the stand up technical and their ground work high paced. As we went into round 3, the belt was anyone's to take. In the end it went to the judges for a final time……..
#ANDSTILL
Congratulations! Bjorn Leitch HAS WON via split points decision to retain the title of Path to HEX Featherweight Champion!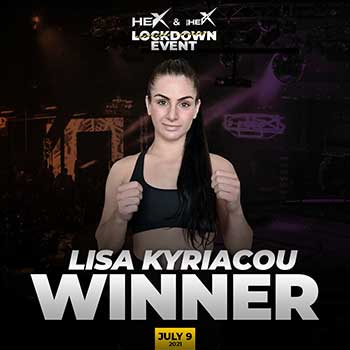 Our co-main saw our flyweights take the cage with Lisa Kyriacou vs Alish Smith. This was the third time these fighters have met, and it was set to be full of action from the start. Round 1 saw the challengers feeling each other out with a mix of stand up and knees flying against the cage. Solid wrestling lead us into round 2 with both fighters looking for control as the round progressed. The third round took us to the ground for a solid display of technique from both Kryiacou and Smith, moving around with precision and a constant pace. It came down to the judges for the third time tonight however, as Kyriacou earned her first professional win via unanimous decision.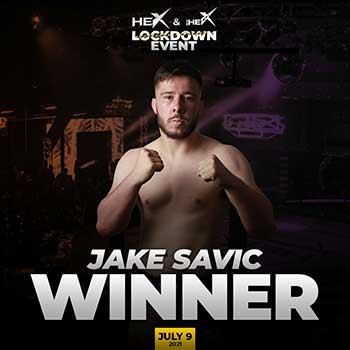 Brayden Buttigieg vs Jake Savic. After three rounds of action, mainly on the ground, it was left to the judges again with the win via unanimous decision going to Savic.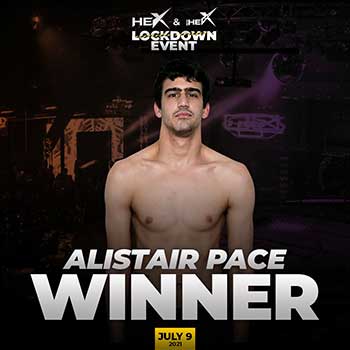 Fight 4 brought us two strong strikers in Alistair Pace and Velizar Manev. Both fighters kept it largely on the feet through all three rounds, going back and forth with a barrage of kicks, effectively timed shots and managing distance. A finish wasn't meant to be for this fight, as it was left to the judges at the end of round 3, announcing Pace as the winner by split points decision.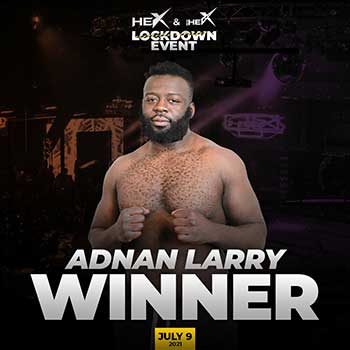 Our third fight of the night saw our Heavyweights take over the cage, with Adnan Larry vs Reece Diggins. Their time in battle was short lived however, with Larry getting Diggings on the ground and securing control. By the 01:10 mark, Larry took the win via TKO (punches).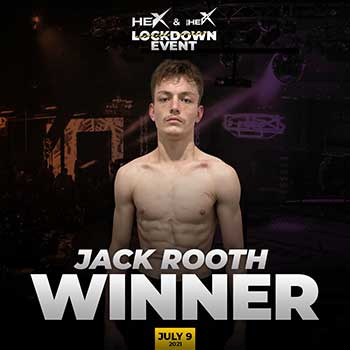 Fight 2 saw Mitch Gandolfo vs Jack Rooth. Both tall and long, these two fighters started with a flurry of hard hits and knees, eventually finding their way to the ground with some close call submissions at the end of round 1. Round 2 had them back on their feet but it was in round 3 where we saw "Ruthless" Rooth steal the win via Submission with a rear naked choke.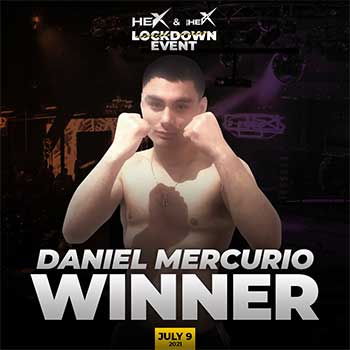 Our first fight of the night saw Lucas Allen and Daniel Mercurio battle it out with solid technical striking by both fighters over rounds 1 and 2, with the third seeing the action on the ground. It was Mercurio who took the win in the 3rd with a TKO via ground and pound.