Hex Fight Series and
Path to Hex Lockdown Event 2
Friday 19th November, 2021
Hex Fight Series is back, teaming up once again with Path to Hex for a mixed professional / amateur show this November.
HEX Lockdown #2 will feature some of the country's best professionals including Jesse Medina, Michael Barber, Sam Hibberd, Lukas Catubig with a few still waiting for opponents to step up. We'll also see Bjorn Leitch defend his Amateur title for the first time.
As this will be a card full of Victorians, we encourage any local fighters and coaches to reach out to our page or matchmaker (Aidan Aguilera). We have a great card coming together but there's always opportunity for more and it's a great way to dust off the cage rust as we head into a new year!
Our Main Event was short and sweet for Muhammad Alavi, taking out Rodolfo Marques at the 2:16 mark of the very first round via TKO!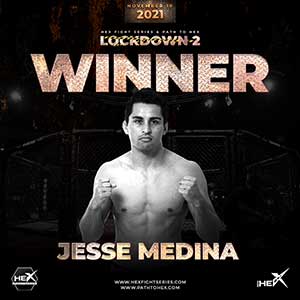 Our Co-main fight saw the judges step in again after Jesse Medina and Lukaz Catubig went the full 3 rounds. Medina took the win via Unanimous Decision, showing superior skills and control on the ground.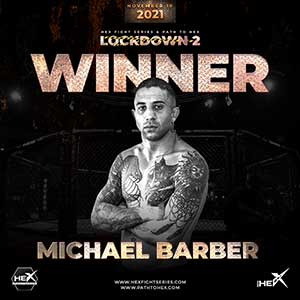 Our first professional bout saw Sam Hibberd and Michael Barber battle it out over 3 full rounds, leaving it to the judges for the result. In the end it was Barber who took the win via unanimous decision.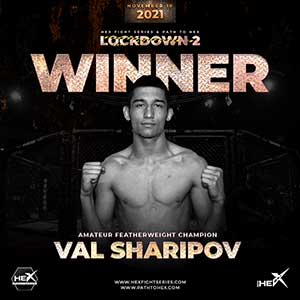 #ANDNEW Path to HEX Featherweight Champion Val Sharipov!!! He takes the win tonight by Unanimous Decision after 3 epic rounds against former champion Bjorn Leitch.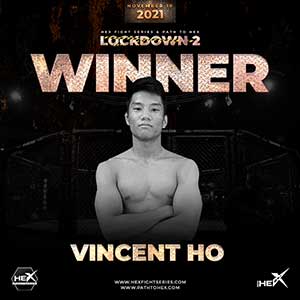 Fight #5 saw us through all 3 rounds, going to the judges for a decision, naming Vincent Ho the winner.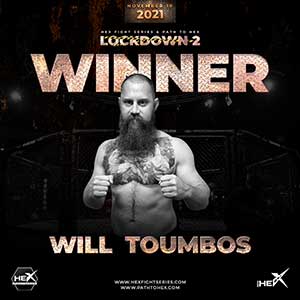 A first round stoppage occurred in Fight #4 with William Toumbos dominating his opponent and taking the win!!!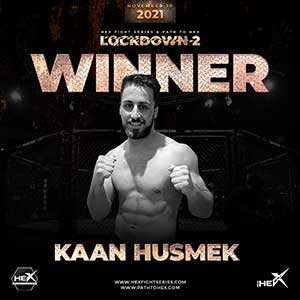 We went to a split points decision for Fight #3, declaring Kaan Husmek the victor.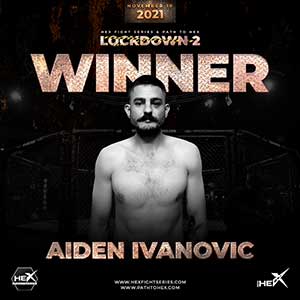 Fight #2 ended in a submission, with Aiden Ivanovic scoring the win in round 2!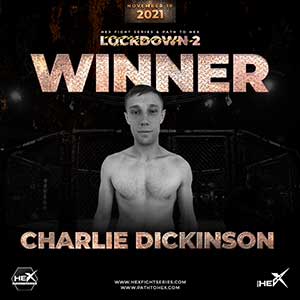 Fight #1 is in the bag with Charlie Dickinson taking the win, with a rear naked choke in the 1st round!